Save an Aussie Donate Now!
Donate through PayPal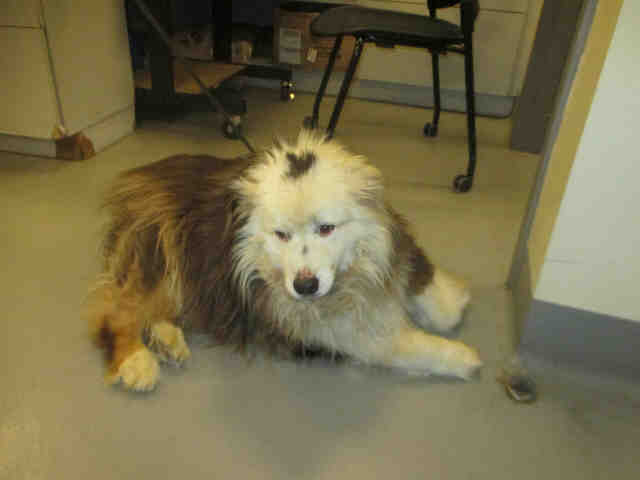 ACE is a 7 yr old neutered male that was turned into the shelter the day after his owner died....the day after that, the shelter had to shave him down because his fur was so severely matted and full of debris....the following day they had the
veterinarian examine him because he had a very difficult time getting his hind legs to hold him up enough to walk - the doctor feels he probably has hip dysplasia. Ace has had a rough time so far, but he doesn't show it, he continues to be a sweet gentle soul - a sweet gentle soul that needs help. We are making arrangements to pick him, he'll be at Karyl's until Dr Dhupa is back from his trip and can examine him to see what can be done to make him more comfortable - we are asking for donations to help Ace, he really could use a change of luck and better days ahead than what he's had in the past. Please donate - via our paypal link above or a check mailed to ARSC P.O. Box 148, Perris CA 92570. Please send an email to aussierescuesocal@gmail.com or Contact Us if you are interested in possibly fostering Ace! Click the following links for recent videos of Ace. ----->Here and Here<-----
UPDATE:
Ace went in to see Dr Dhupa and unfortunately we found out not only does he have hip dysplasia in both hips, but also both his knees are bad ('ruptured anterior cruciate ligament') :[ At 9 years old and all four of the joints in his hind quarters in such horrible shape, there really isn't anything we can do except get the weight off him, give him pain meds, and whatever else we can think of to manage pain (acupuncture, etc) to keep him comfortable. Ace doesn't let a little thing like that hold him back though - he is a happy happy boy, LOVES the ball, and barking (happy barking, look at me barking, pay attention to me barking ;] ).
He is a very social boy, likes to be near wherever you are, has been fine with the other dogs as long as they ignore his 'claiming' things - be it a toy, the water bucket, the person he is next to - he doesn't do it every time, and the group of dogs I have right now totally ignore his attitude about this and he no longer does it with them. I wouldn't trust him with cats - he likes to bark at mine and if the cat runs, he realllly wants to chase it - doesn't matter to him that he is falling down in a mad scramble to go after it - actually nothing seems to bother him over much, unless it is a lack of attention ;] He has lost about 10 pounds to so far - was 74 on intake at the shelter and weighed in at 63 at his vet visit, so he's on his way with the weight loss! If anyone is interested in adopting Ace, drop me an email at aussierescuesocal@gmail.com -- Here's a short video of Ace with a ball.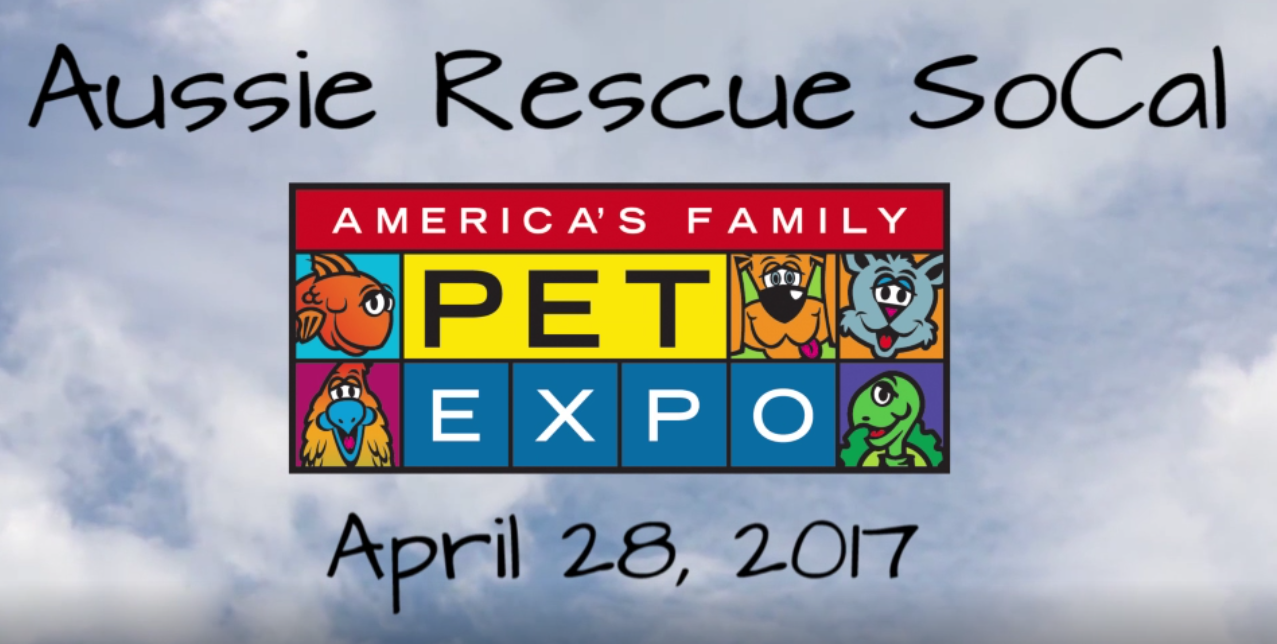 Thanks to everyone who visited us at the OC Americas Family Pet Expo 2017. A big Thank You to all of the volunteers who set up and managed the booth!
Here is a video of Friday's activities via the Amber Cam and other footage. See you next year!
Featured Dog Treat Recipe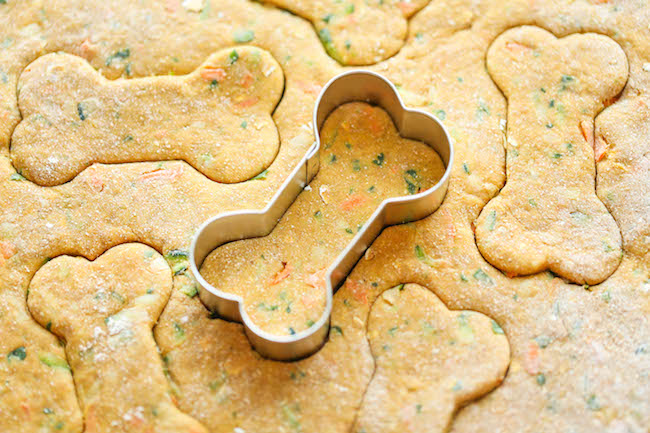 Every so often we will feature a delicious dog treat recipe.
This time it is the Spinach, Carrot and Zucchini Dog Treats
Prep time: 25 minutes Cook time: 25 minutes Total time: 50 minutes
DIY dog treats that are nutritious, healthy and so easy to make. Plus, your pup will absolutely LOVE these!
Do you have a favorite healthy dog treat recipe you would like to share? Contact us with the recipe and a picture if you have one! We may post your recipe here. 
Here you will find a featured Aussie that is in need of adoption. If you have a suggestion of a dog to place here, Contact us and let us know who is deserving of this recognition.
Check back soon and often to see who we have featured!
Dobbs Engineering is currently donating part of their sale of decals, T-shirts, and plaques Etc. to Aussie Rescue SoCal! If you go to their online store you can have a look at what they offer. If you have an idea in mind they can make that too. Head over to the store or contact them at info@dobbsengineering.com
Aussie Rescue So Cal Inc. and this website are dedicated to promoting the adoption of homeless Australian Shepherds in the Southern California area (Kern, Santa Barbara, Ventura, Los Angeles, Orange, Riverside, San Bernardino and San Diego counties). We network with various rescues to bring attention to homeless Aussies and Aussie mixes. Aussie Rescue SoCal Inc. is a 501(c)3 non-profit charity.
This site is a networking of several different rescue volunteers, some affiliated with a national rescue group, some doing Aussie Rescue privately. A portion of the dogs pictured here are in volunteer foster homes for a rescue, in which case there is usually a phone interview, an adoption application to fill out and a home check to be done, varying from group to group....most all ask for a fee (average is $250-300) and have a contract to sign regarding the adoption. All of the dogs are spayed/neutered and current on their vaccinations prior to being put up for adoption. There are also dogs that are still in the private homes and we are merely trying to help the owner re-home their dog by way of referral....no fee or contract to any rescue required. We don't help them sell their dog, but we do require that the dog be altered before we will post it to the site so the owner may ask for reimbursement of that cost, if it was done to meet our requirements. Any placement/home requirements for these dogs are up to their owner. Each of the dogs pictured has a contact person listed with them, via e-mail addy and/or phone number and you would need contact that person directly for more information of any dog you are interested in.