With the Courtesy Listings, each dog will have a specific contact person listed for interested parties to contact for more information. Other rescues will have their own adoption requirements some of which may vary from ours. Courtesy Listings for private parties are merely a referral, we make no guarantees on them and are relying on the owner to provide accurate information, it is up to the interested parties to determine if it is the right match for them. We do not help them sell their dog, but we do require that the dog be altered before we will post it to our site so the owner may ask for reimbursement of that cost, if it was done to meet our requirements. Any placement/home requirements for these dogs are up to their owner.
Sara and Joseph
"SARA" is a red merle spayed female (40 pounds) and "JOSEPH" is a red tri
neutered male (38 pounds), both are 6 yrs old and although they are not littermates, they have been together their whole lives and are best friends, so are needing a home together. They are housebroken and well behaved in the house, used to going to the groomer (Sara has been shaved down), may have the normal reserve at first but friendly and affectionate once they know you, have been okay with kids but do not live with any. No idea on cats and have not been socialized with other dogs, so do bark at them when they see them on walks. They are energetic and playful and used to a large fenced back yard to run and play in all day. Sara is very sweet and calm, Joseph is more excitable and may jump up on you - he needs a bit more training - but does calm down after a bit. They are fed a raw dry food and currently have a 2 month supply - whatever is left when adopted, will go with them. They have been very well loved and cared for, but due to illness, their owner is having to rehome them. If you are interested in this beautiful pair, please fill out our adoption application and we will forward it on to their owner: https://www.aussierescuesocal.com/applications/adoption_v2/ -if we have your adopt app on file, just let us know: aussierescuesocal@gmail.com (Lakewood area)
Kobe
"KOBE" is a 7.5 year old, 70lbs bundle of joy that thinks he's a lap dog. We've had him since he was 8 weeks old. Kobe loves to be around his people and thinks he's a human himself! Definitely an indoor dog that is trained to go outside to got potty and do his business. If you lock him out of your house beware that he will do anything to get in!!! He wants to be with you, but that doesn't mean you can't leave him for hours or even a day as long as he can get inside "his" home.  Yes very spoiled!! Kobe also knows how to do a few tricks for treats, such as sit, down, roll over, high five, stay and play dead... Sometimes he's lazy about doing them lol. He loves camping! Walks and runs.
Ok, for the reason why I'm looking to find another fur-ever home for him. Kobe loves people of all color, size and even disabilities!! He even gets along with other dogs and cats.  He was raised with kids and a ton of friends that come to visit and spend the night. I would suggest though, anyone new coming over you should have him on a leash until he gets to know them and you tell him it's ok, otherwise he will protect you from this stranger... He also likes "fast food" so if a stranger runs from him or screams in fear, he thinks it's his job to protect you and chase, nip and herd them in a corner... That is what happened with an incident with my neighbor, not once but twice unfortunately... Unknowingly, the neighbor was petrified of dogs and ran from Kobe. That was when Kobe nipped him and left a bruise. The second time it happened (same neighbor) they called animal control. Animal control said Kobe didn't have to leave my house but felt it'd probably be best only because if one more incident with the same neighbor happens again, it might be worse then them calling animal control...  I can't stress enough that Kobe is a good nature dog and wouldn't ever do anything to anyone unless he felt threatened for himself or you. (He was being a dog and doing his job)... I know that anyone would be so happy to have Kobe as a fur-ever family member - he truly is a sweetheart and you'll know it from the moment you lay eyes on him
🤗
https://www.aussierescuesocal.com/applications/adoption_v2/
Cee Cee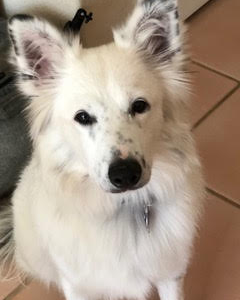 "CEE CEE"
 is an 11 month old mini Aussie mix looking for a new home.  CeeCee is very sweet, and likes to be around people. She weighs 28 lbs. She is hearing impaired but like other deaf Aussies she is attentive and communicative.
 She is in doggie day care 12-hours each day/  She gets along well with other dogs, once she gets to know them.  She has not been exposed to cats or children.   She currently sleeps on the bed with her people.  CeeCee loves to play fetch, and tug on her rings .
She is spayed and up to date on her vaccines. Please contact Lesley at
dogadopt21@gmail.com
 for more information.
Located currently in Temecula
Khaya
"KHAYA"  is a 7 year old spayed female Aussie that is looking for a new home
with no children - she gets highly anxious around kids and has nipped towards childrens' faces when they've visited, once scraping the nose/lip area, other times not connecting at all, but warning them away.  She is housebroken and well behaved in the house, uses a dog door with no problem, has a medium energy level and likes toys and belly rubs  She is nervous around strange dogs and may bark at them during walks, but does go to a 'dog sitter' that has another dog and does fine.  She lives with a cat (and likes to play with it), does bark at strangers when the come to the door but warms up once she is comfortable with them.  She has recently been to the vet for a check up and is healthy, but at 42 pounds the vet feels she should lose about 5.  Khaya does have some environmental allergies but is doing taking Apoquel for them.  If you are interested in her, please fill out our adoption application: https://www.aussierescuesocal.com/applications/adoption_v2/   and we will forward it to her owner - if we have one from you on file already, please drop us an email: aussierescuesocal@gmail.com and let us know you are interested.  (Visalia area)  (4-19)
Bryce
"BRYCE" is a 1 year old, male, Mini Aussie that weights 25 pounds. Bryce is friendly with people. Not recommended for young kids or dog park lifestyle. Unknown with cats. So far, he has been friendly with other dogs at his foster home and loves to play with toys. He loves to play and run a secure dog friendly yard is a must. Bryce can be startled by sharp loud noises. A quiet environment is best. He will need someone who is home more often than not and has lots of time to interact with him.  Previously rescued from commercial breeding industry, Bryce will need patience and guidance as he learns to acclimate to the real world.
If you are interested in adopting Bryce, please fill out our adoption application http://bit.ly/ARSD-AdoptionApp. Please answer every question even if with n/a or it will not submit. We will respond to your application within 48 hours. If you do not hear from us, email us at info@aussierescuesandiego.org
Beau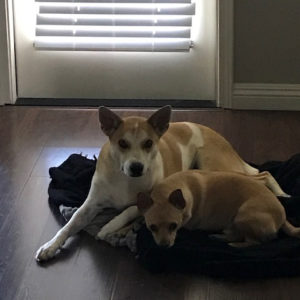 "BEAU"  is a neutered male Australian Cattle Dog Mix, he is 2.5 years old, fixed and current on shots (2/2/2018). Beau is a great dog, but has a very high energy level and some anxiety issues. He needs to be on a property with a lot of land and/or with an owner that is home more often. I walk and take Beau to the dog park as often as I can, but he still has a tremendous amount of energy. Beau does pretty well with other dogs although he can get nervous around large dogs. He has a companion dog with which he gets along well (my 4 year old Chihuahua mix Scooter). Beau has not shown aggression towards people except when I have taken him to the vet. However, he can be skittish around new people. He has received training and knows his basic commands. If you are interested in Beau, please contact owner Jaime at ggu926@yahoo.com (Bakersfield area)  (10-18)
Emma
"EMMA" is a 2.5 year old spayed female, possible Aussie mix, about 50 pounds. She is
housebroken, knows sit, stay, lay down, roll over, "bang!"(play dead) and she will howl with you. Her favorite things are fetch, swimming (pool and beach), chewing on toys/bones, sitting in the front window watching people walk by, and barking at the dogs that do also. She is good with other dogs (for the most part) when she is not on a leash or behind a fence/separated from other dogs, she's only had issues with their other dog and dogs that snap/go after her first. She has a ton of energy but gets worn out quickly, after the beach or park or walk, she gets home and sleeps for hours. Unfortunately Emma has had food aggression problems since they got her as a puppy. They have worked with her and a trainer to try to correct the behaviors and she has not improved. Now she is getting aggressive with their other dog over food and toys. They have a 9 month old baby and are afraid of him (and their other dog) getting seriously injured. Emma's aggression is usually apparent when there is food and/or treats in her possession. She has bitten the husband multiple times (drawn blood but not needed medical attention), the wife once, and she continues to get aggressive with their 20 lb pug mix (pins her to the ground by her neck and rustles her around, while growling). She has only broken skin on her one time, but more serious injury could happen. If you are able to give Emma a loving home with no other dogs or children, and are experienced with dealing with food aggression, please contact Jeannie @ 760-525-1576 or email: jeannielynn15@gmail.com If you'd like to fill out our adoption application, we will forward it to her owners: https://www.aussierescuesocal.com/applications/adoption-application/ (Costa Mesa)   (10-18)
Simba
"SIMBA" is, at best guess, an Aussie x Corgi mix, neutered male about 2-3 yrs old. He was rescued out
of a shelter, and now ready for a new home. He loves car rides, doesn't like cats, and would really prefer to get all the attention, so may be best as an only pet. He is a friendly boy, very personable. He is crate trained, knows sit and to hand you his paw, very smart boy 😊 He is not ready for a dog park situation at this point, rather pushy with other male dogs but seems to do okay with easy-going females, just needs time to get to know them. If you are interested in this little cutie, please contact rescuer Alexis at 661-666-1770 (Valencia area)    (9-18)
Jewel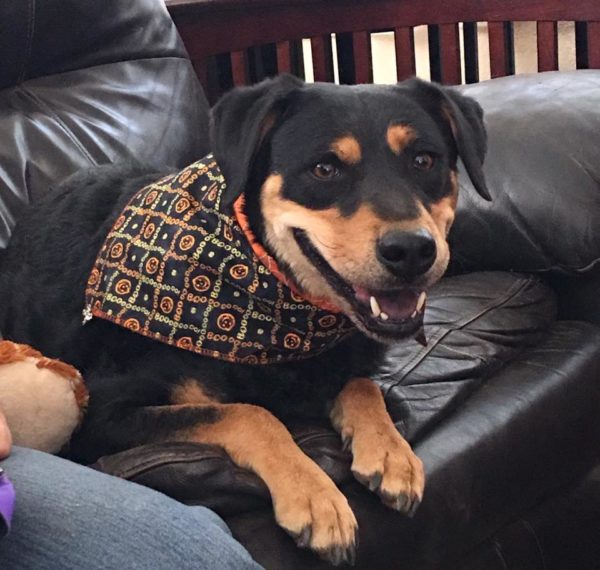 "JEWEL" 8 years old, female, short hair Aussie mix.                                                                 Jewell was at a local shelter where she was so shut down, staff members had to carry her when moving her. She was very sick with pyometra, scabies, skin infection and more. They took excellent care of her and we rescued her as soon as we had an open spot.
Jewell has come a long way! She is now healthy, has a gorgeous coat and sweet adoring eye. She is still very shy with new people but usually will take food. Jewell has learned to walk on a leash but still needs coaxing in new situations. Jewell has been great with her foster dog siblings and is very easy to live with. If you would like to give a shy dog a chance and think you want to adopt Jewell, please fill out an adoption application http://aussierescuesandiego.org/foster-and-volunteer/adoptionapplication/      (8-18)
Mojo
"MoJo" is a 1 1/2 year old cattle dog mix with great energy and enthusiasm. He is learning his obedience and, with training, would make a great family dog. http://www.bordercolliesinneed.org/border_collie_rescue_and_adoptions/mojo(courtesy).html
(6-18)